Common features
LED Status indicator
Display of the device status and (field)bus communication via multi-functional LED(s). Direct control of the data stream, easy check for correct connection and activation.
Adaptable baud rates
New FTDI chip generation allows also the adjustment of non standard baudrates. Selected driver components provide best transmission properties.
COM Port compatible
Full PC compatibiliy by transparent access via virtual COM port, for instance COMx (Windows) resp. /dev/ttyUSBx (Linux).
What type suits you best
USB to RS232
USB232CONV - Extra large protection
No more undefinable converter breakdown when connecting RS232 devices because of ±15 kV against ESD, short-circuit proof, high current load ±60 mA.
USB to Isolated RS232
ISO232 - 1 Mbps with active outputs
High isolating strength for safe connection of potential shifted devices. Active RS232 outputs by integrated energy transfer. No additional power supply necessary.
USB to Isolated RS485
ISO485 Box/Cable - Universal and safe
A lot of setup possibilities cover a wide range of RS422/RS485 bus applications. By their high isolating capability they are usable in critical environments with potential shift.
Specifications
USB232CONV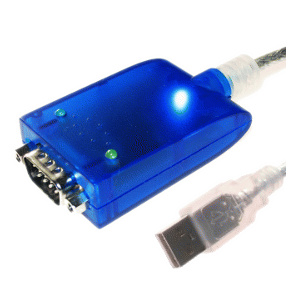 USB232CONV
Data rates
300...1 MBaud, also non-standard rates.
Handshake
RTS/CTS, DSR/DTR, Xon/Xoff, all handled in hardware for fast reaction.
Protocol
7 or 8 data bits, 1 or 2 stop bits, None, Odd, Even, Mark or Space parity.
Signals
Full set of RS232 modem data and control lines, support of break command.
Chipset
FTDI FT232BM: Additional functions for high transmission safety, internal data buffer of 512 bytes (input 384 bytes, output 128 bytes).
Electrical
Extra large ESD input protection of ±15kV, RS232 outputs short-circuit proof, high current loads ±60mA.
Isolation
No
Featuring
Configurable as parallel IO port with 3 inputs and 5 outputs (FTDI BigBang mode).
Connectors
USB: USB Cable about 1 m length with PC compatible type A connection jack and integrated inductance. RS232: Standard RS232 DSub9 Male Connector with undetachable UNC screw nuts.
OS support
Microsoft certified drivers for Windows 10, 8/8.1, 7, Vista, Windows XP. Linux: Supported since Kernel 2.4.x.