Welcome to IFTOOLS
Founded in 2004 IFTOOLS GmbH has more than 15 years experience in developing medical certified USB isolators, high adaptable serial field-bus protocol analyzers and special designed USB to RS232/485 converters for harsh environments.
Our aim - your satisfaction
All products are developed and produced in Germany
Serial field bus analyzer
Detect conditions which can be recorded by a true hardware solution only! Realtime analysis with 1µs time resolution.
Standard + individual protocols
through highly adaptable and scriptable protocol templates in Lua. Ready for:
3964(R) BACnet DF1 DNP3 IEC60870 MDB/ICP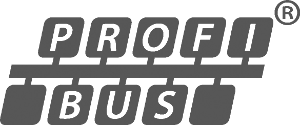 SMA-Net USS
and more...
The professional tools to avoid and fight ground-loops and equalizing currents with high overvoltage protection. Approved and validated in countless applications.
Why EN60601-1 certification?
The highest safety approval - What is mandatory for medical devices should be a requirement for industrial applications!
Available also as USB cables
Just replace your standard USB cable for extra protection and security.
for RS232, RS422 and RS485. Solid, fast and isolating. Support of baud rates up to 1 MBaud (also non-standard rates).
Well-Protected
against ESD, short-circuit-proof and optional isolated they are our recommended tool for developers and field-bus engineers - especially for applications with a floating potential.
CleverTerm
The clever terminal program for serial port and field-bus communication. Build your own sending dialogs, create customized user interfaces and simulate field-bus telegrams.
luactb
A stand-alone Lua interpreter with integrated serial port access. Easy writing and automation of test scripts and test applications.
Our Service
14 days money back guarantee
If you are not satisfied with our products we will refund your money.
Worldwide shipment
within 24 hours after ordering.
3 years warranty and free support
for all products and software.
A selection of our customers